14 Illustrations in the autobiographic book
Today, I decided to listen to my Body's Stories. For more Freedom in Feminism written by Harita (2017).
Published by Dongnyok Publishers, Seoul, South Korea.
Eine Diskursanalyse der Darstellung von flüchtenden und geflüchteten Frauen*
in dokumentarfotografischen Ausstellungen in Deutschland (2015/16)
Masterarbeit von Annika Gemlau (2017)
Die adoleszente Lebenswelt in Deseo de ser punk (2009) von Belén Gopegui
Bachelorarbeit von Annika Gemlau (2013)
CD-Release (2017): Design of Ruben Degendorfer's first Album "Lufttanz"
CD-Release (2018): Design of the Album by Trio Sarazeno
Published in Eine künstlerische Reise durch Europa by DAAD (2013)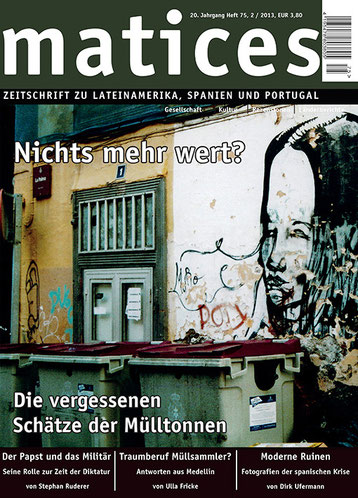 "Buscando alternativas al consumo. Una entrevista con un joven artista canario" – por Annika Gemlau
Published in MATICES. Zeitschrift für Lateinamerika, Spanien und Portugal. Nichts mehr wert? Die vergessenen Schätze der Mülltonnen (2013/2), Nr. 75.